Everyone's Favourite Jump Plane
At Parachute Ottawa, we fly a Cessna C208B Grand Caravan – a favourite among skydivers worldwide because it's sizable, reliable, efficient, and fun to jump from. We strictly comply with regulations and mandatory aircraft maintenance checks to safeguard all of our skydivers.
Our Caravan had a grand adventure in Alaska before settling down with us here in Ottawa. Since then, it has had a near total overhaul – new door, floor, benches, seatbelts, and navigation system – and today it's good as new. As a matter of fact, we love our Caravan so much that we recently gave it a handsome, and rather toothy, paint job and a fitting name: Bruce (IYKYK).
Bruce is maintained by Canada's biggest Caravan operator, right here in Ottawa.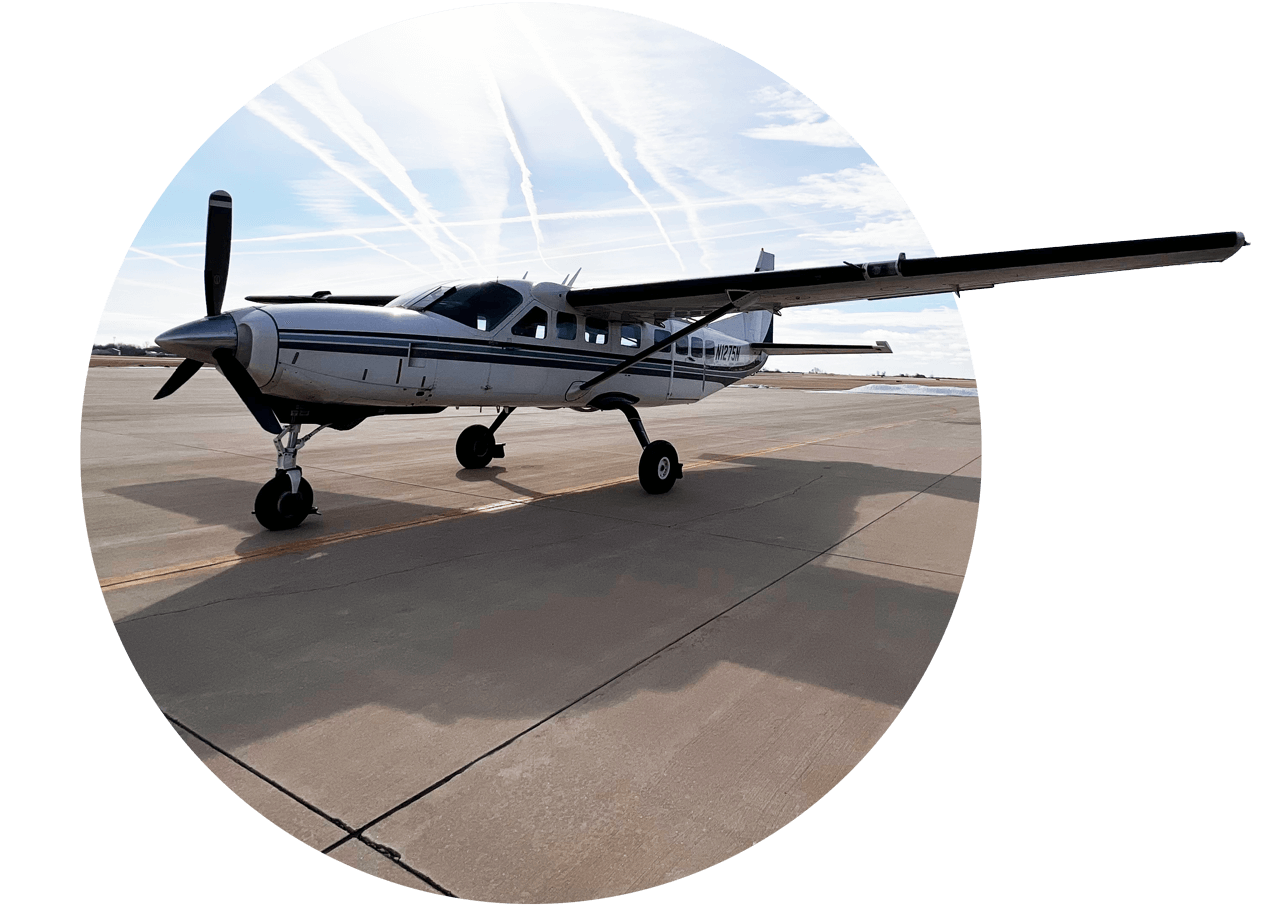 Benefits of our Cessna
Our Grand Caravan is a skydiver's dream come true.
Capacity

Bruce can carry 16 skydivers – bring all of your friends!

Climb Time

Get to 9K feet in 10 minutes, and to 12.5K feet in under 20!

Easy Exit

With a big door and high wing, exiting is a breeze.

Efficient

Turbine aircraft are easy to fly and efficient to operate.
Extended Fleet
The length and configuration of our 4,000 -foot runway, and our ability to fuel on site allow us to bring in additional aircraft as needed for civilian and military parachute training and special events – most frequently a Skyvan, Twin Otter, and Sherpa. We can even accommodate a C-130 Hercules!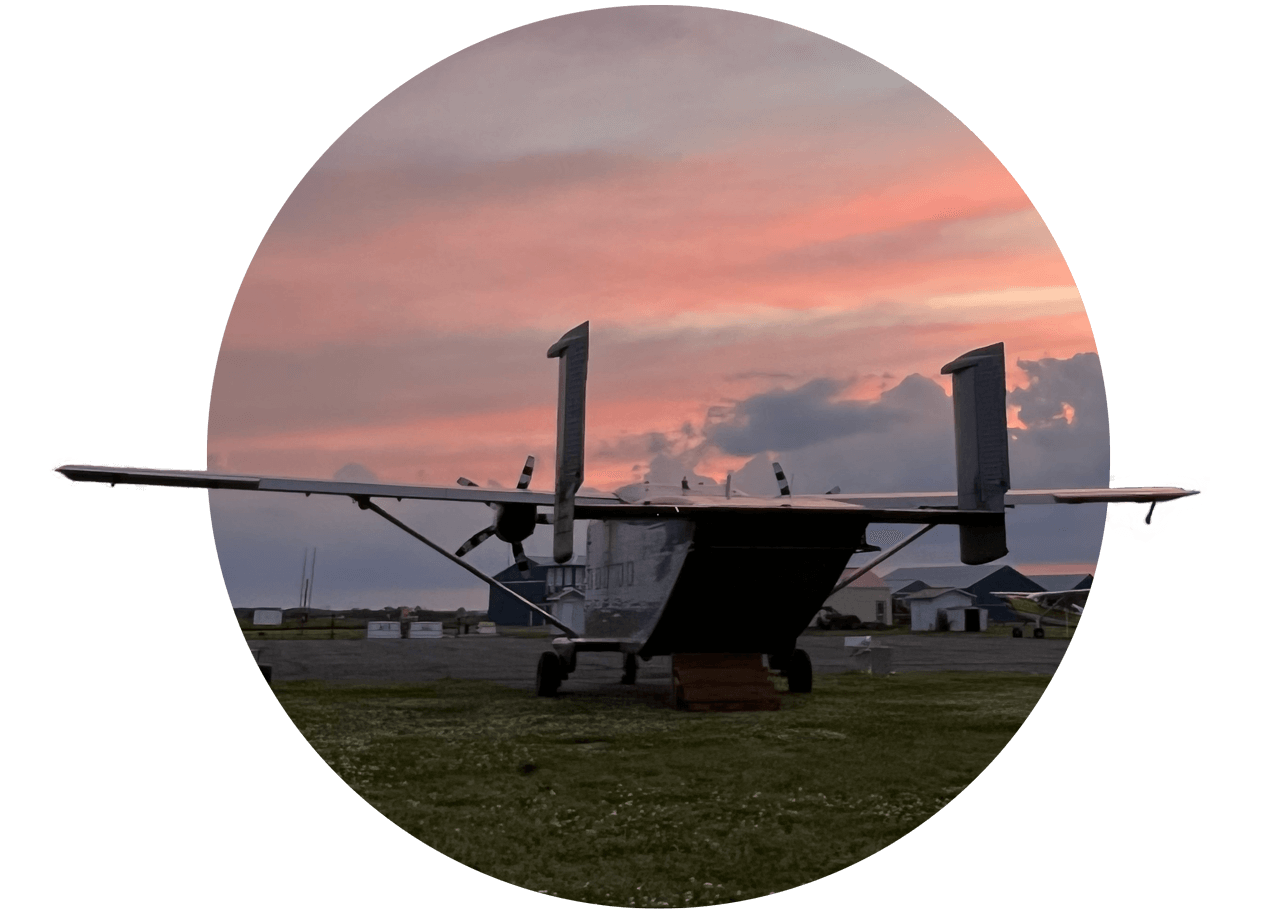 #ParachuteOttawa
This Could Be You!