Experienced Skydiver Info
Certified to Fly
Sorry. Can't. Skydiving. Bye.
Welcome to our slice of paradise where the breathtaking Madawaska and the Ottawa rivers meet! We accept CSPA skydivers of all levels and disciplines. Whether you're a local or just passing through, we're glad you're here.
Let's GOOOO!!
Certification Requirements
All skydivers not yet holding an A CoP (Certificate of Proficiency) must wear a jumpsuit, unless given DZO permission, and water gear, per CSPA guidelines. (Not current? See below.)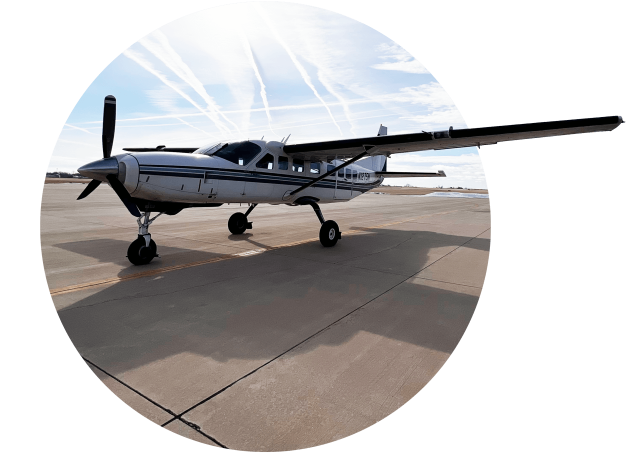 Aircraft
Bruce – our Cessna C208B Grand Caravan – is our resident jump plane. We bring in additional aircraft for special events, including a Skyvan, Super Caravan, and Sherpa.
Dropzone
We've got everything you need! Two runways, separate landing areas for students/novices and fun jumpers, covered packing area, clean washrooms, and nearby restaurants and hotels.
Landing Pattern
Landing patterns are based on wind and – being on an unobstructed airport  – there are plenty of outs. Landing in the rhubarb is extremely rare. You can swoop, but not in the water!
Rigging
Our loft is staffed by FAA Master and Senior Riggers, many with civilian and military system experience. Hit them up for advice, maintenance, inspection, appraisals, repacks and repairs.
Lift Tickets
Get a lift to 13,500 feet for $42.04 (blocks of 20, 50 or 100 tickets available), or a HopNPop for $36.30. Must be certified and current with an up-to-date reserve. (Submit your work order!)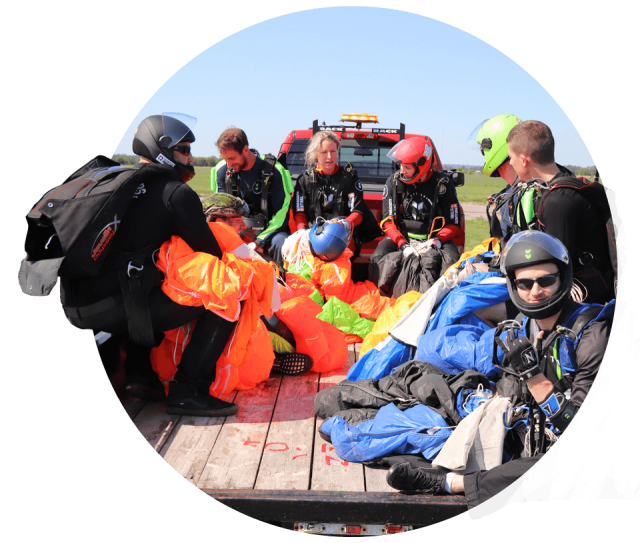 Recurrency Requirements
First, renew your CSPA affiliation. The recurrency process then depends on your most recent CoP and how long it's been since your last jump.
Solo CoP
| | |
| --- | --- |
| Winter | Check out with PFFi |
| 2 Years |  EP Review & Linked PFF Jump |
| 5+ Years | Repeat First Jump Course |
A CoP
| | |
| --- | --- |
| Winter | EP Review & Solo Jump |
| 2 Years | Check out with PFFi |
| 5+ Years | Check out with PFFi |
B CoP
| | |
| --- | --- |
| Winter | EP Review & Solo Jump |
| 2 Years | Check out Jump with C2 |
| 5+ Years | Check out Jump with C2 |
C CoP
| | |
| --- | --- |
| Winter | N/A |
| 2 Years | EP Review & Solo Jump |
| 5+ Years | EP Review & Solo Jump |
D CoP
| | |
| --- | --- |
| Winter | N/A |
| 2 Years | EP Review & Solo Jump |
| 5+ Years | EP Review & Solo Jump |