Our Facilities
Services & Amenities
Welcome to Parachute Ottawa
This airfield has been home to skydiving for nearly 30 years. When Jake and Shannon assumed operations, they harnessed their years of experience in the sport and industry to establish a civilian and military dropzone of the very highest calibre. Since then, they have earned the title of Best Skydiving Centre in Ottawa by Best in Ottawa and are regarded as industry leaders across Canada.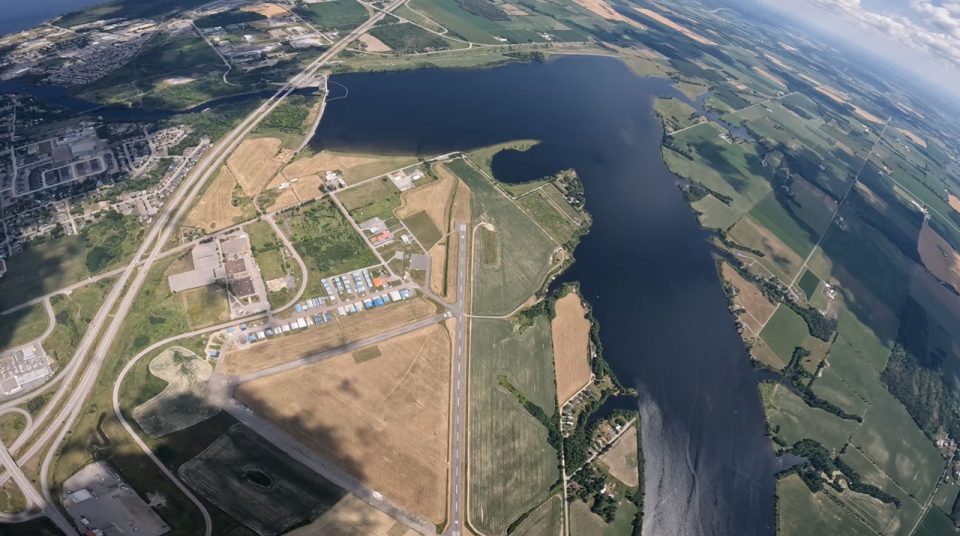 Our Dropzone
We're located on the Arnprior Airport, right off Highway 417, making Parachute Ottawa easily accessible from the National Capital and Eastern Ontario region.
Purpose-built in partnership with Mobility Lab, Inc. – an elite source for tactical parachuting equipment – Parachute Ottawa is the ideal dropzone for skydivers of all stripes. We cater to first time tandem passengers, PFF students, A CoP candidates, fun jumpers, and the Canadian military.
Our parachuting centre is situated on the 350-acre Arnprior Airport, surrounded by pristine land and flanked by the beautiful Madawaska and the Ottawa rivers. The views from the air are breathtaking and, with the spectator area just 50 feet from the landing area, so are the views from the ground!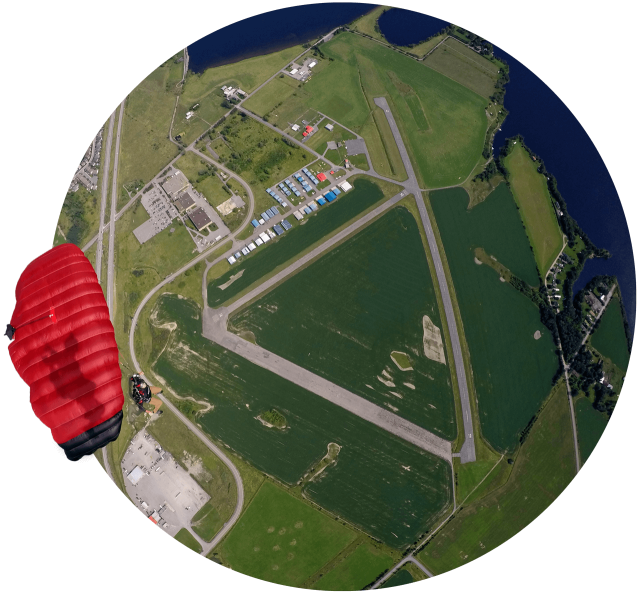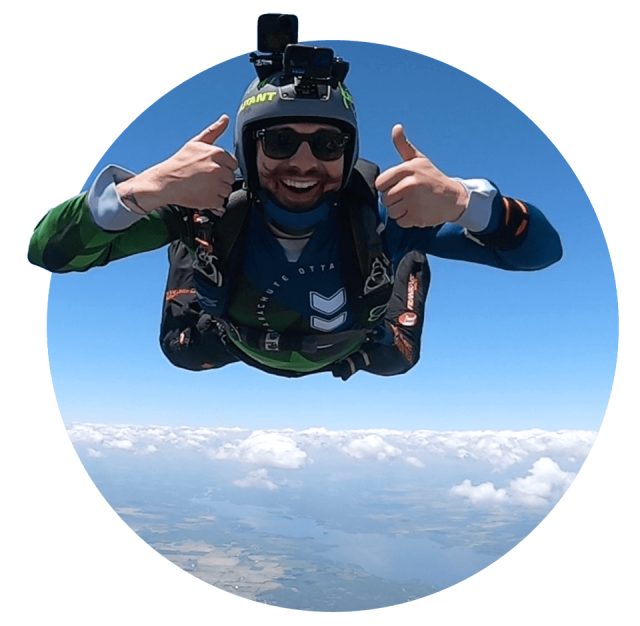 Our Expertise
The Parachute Ottawa team boasts nearly 185,000 collective jumps, numerous specialized ratings, years of instruction, and considerable experience with the Canadian Armed Forces.
Simply said: no other dropzone in Canada offers our level of expertise.
We serve skydivers of all levels, from student to expert, civilian and military. You name it; we can do it. (And if we can't, we'll refer you to someone we trust who can!)
Tandem skydiving

Packing classes

Photography and videography

Progressive Freefall Program (PFF)

Sport jumping

Coaching

Civilian freefall

A Certificate of Proficiency (CoP) training
Our Commitment to Safety
Safety is our top priority at Parachute Ottawa. 
We are stringent in promoting best practices in skydiving safety. We engage only experienced and highly-trained team members, utilise best-in-class equipment and gear, diligently maintain our aircraft, and meet or exceed all standards set forth by the Canadian Sport Parachuting Association (CSPA).
We use Sigma tandem equipment manufactured by United Parachute Technologies (UPT), a leader in parachute technology for over 30 years. Every tandem and student rig is equipped with an Automatic Activation Device (AAD) and a UPT Skyhook.
All skydivers at Parachute Ottawa, regardless of CoP level, must jump with an AAD, and all Solo and A CoP holders are required to wear water gear.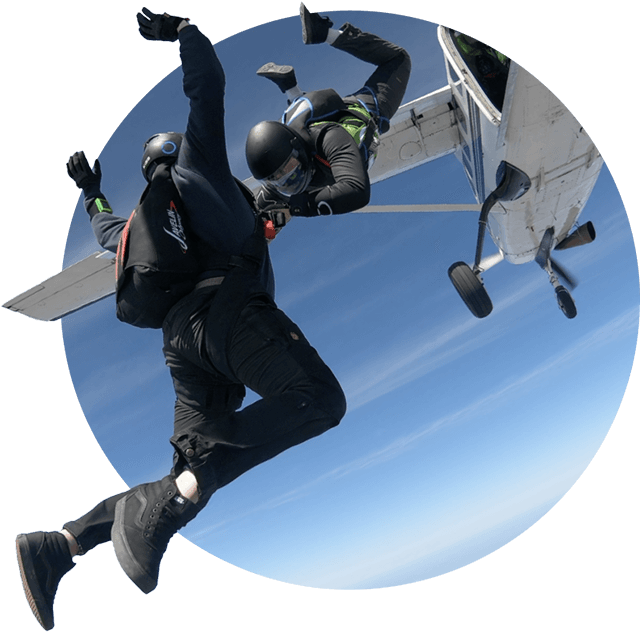 Our Loft
The Parachute Ottawa rigging loft is a skydiver's oasis! Staffed by FAA Master and Senior Riggers – and led by our DZO and chief Master Rigger – our loft is a functional as well as educational space for skydiving equipment and safety.
Most of our riggers have experience with both civilian and military parachute systems, and all are equipped to offer gear advice and resources, and to provide maintenance, inspection, appraisals, repacks and repairs.