Progressive Freefall Program
Learn to Skydive
Get Your Solo Certificate
There's no greater accomplishment than earning your Solo Skydiving Certificate! Bring your dream of flight to life with Parachute Ottawa's Progressive Freefall Program (PFF). In a matter of days, we'll school you on how to safely, competently, and confidently pilot your own parachute! You'll learn to skydive solo and earn your CSPA Solo CoP skydiving license.
Our PFF Skydiving Program
Every dropzone is required by the CSPA (Canadian Sport Parachuting Association) to deliver a prescribed curriculum – but not every dropzone is required to deliver it in the same way!
The Parachute Ottawa Progressive Freefall Course (PFF) is an intensive, weeklong camp – a teaching model now considered best among learn-to-skydive programs across Canada.
Earn your Solo Skydiving Certificate in 5-7 days

Just five if the weather cooperates – Sunday through Thursday

Develop skydiving habits of mind

Immersive programming is a proven knowledge retention strategy

Progress with skydivers in your graduating class

Continue to advance in the sport with skydivers at your level

Strengthen sense of community

By the end of the week, you'll be bonded with your SkyFam for life

Advance Canadian skydiving

Demonstrate and disseminate skydiving best practices
What to Expect
PFF Camp Weekly Schedule
Ground School
Sunday | 12 PM
1-on-1's
Wednesday | 8 AM
Solo Jumps
Thursday | 8 AM
Overflow / Weather day
Friday | 8 AM
Overflow / Weather day
Saturday | 8 AM
**Students are expected to attend every day of the camp
Following a day of classroom instruction, you'll take to the sky and complete a series of 10 jumps, minimum. If you don't hit all curricular milestones within 10 jumps, you'll perform course re-jumps – which, by the way, are no big deal; lots of students are required to re-jump. We can't let you loose until you showcase mastery of specific skills.
By course conclusion, you will demonstrate freefall proficiency, earn your canopy solo endorsement, practice emergency procedures, and display evidence of technical skills.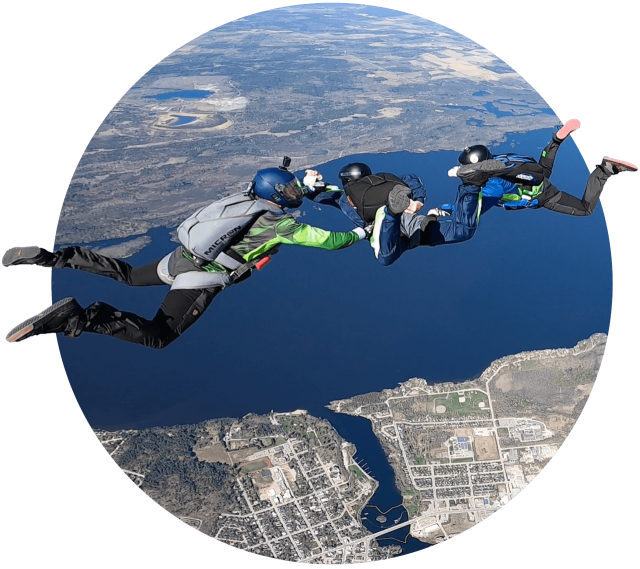 Day 1: Ground School
PFF camp begins on Sunday at noon. We'll spend four to five hours in an air-conditioned classroom together, covering all the basics.
Days 2 & 3: Two-On-Ones
Starting at 8am on days two and three, you'll perform a minimum of three 2-on-1 jumps. This means you'll jump with two instructors.
Day 4: One-On-Ones
Now it gets really real! Starting at 8am, you'll perform a minimum of four 1-on-1 jumps with your instructor. Rest up – Day 5 is a biggie!
Day 5: Solo Jumps
Pull it like it's hot! Starting at 8am, you'll perform a minimum of three solo jumps with radio support of your instructor on the ground.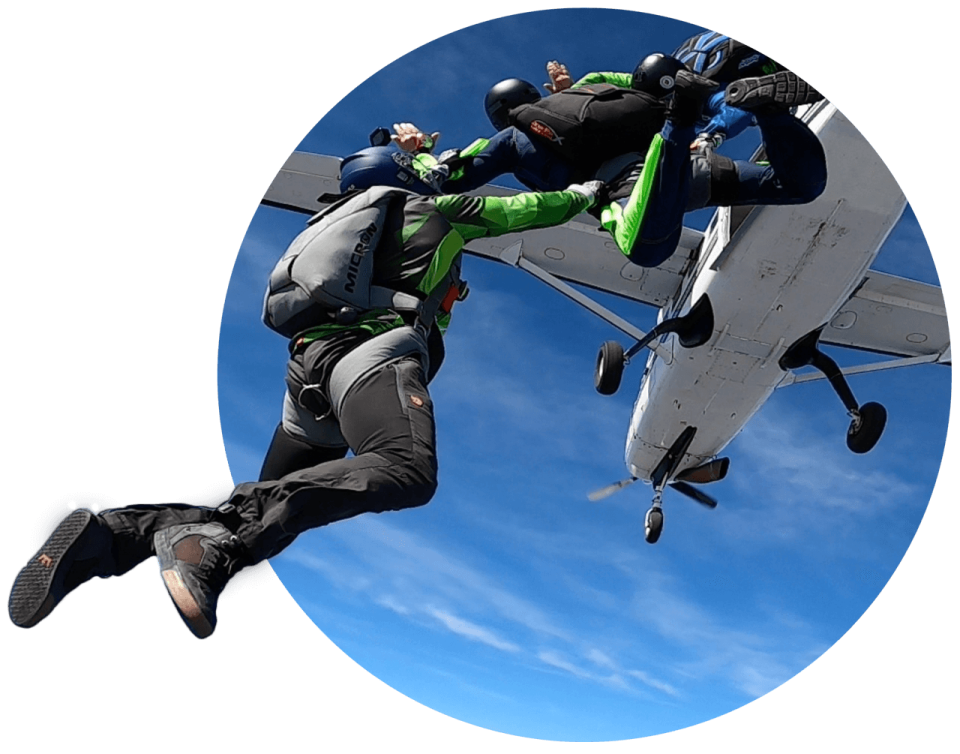 PFF Pricing
Weeklong Training Camp | $3,487
Graduate with your CSPA Solo Certificate of Proficiency!
$1,000 due at booking; balance due on first camp day

Includes ground school, 10 planned jumps, gear and jumpsuit rental

Re-jumps require additional payment

Meals and footwear not included
Hossam's PFF Experience
Watch The Video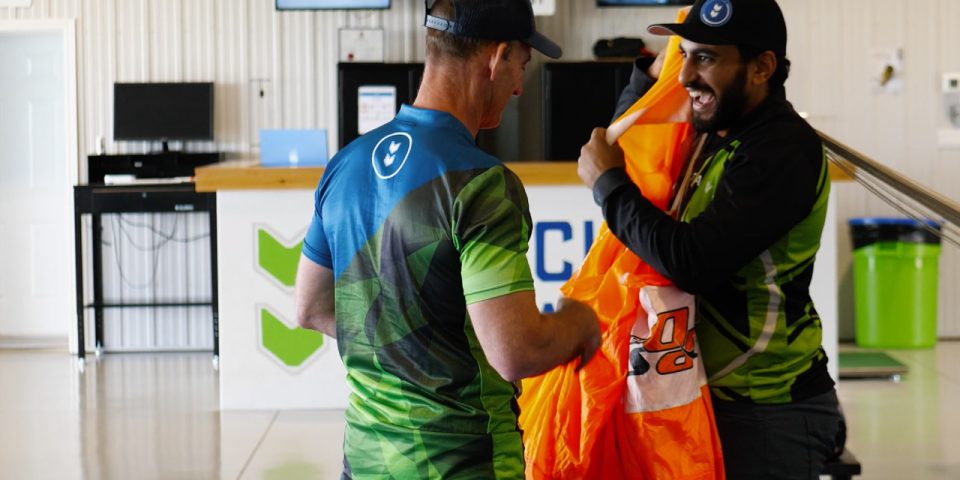 Learn to Pack!
On Mondays, we pack! Parachute packing classes are $25. Plan on taking your class after you've earned your Solo CoP (Certificate of Proficiency) – it's a requirement for your A CoP.