Military Training
Proudly Serving the CAF
Committed. Professional. Experienced.
Parachute Ottawa, in collaboration with the Department of National Defence and in affiliation with Mobility Lab, Inc., is proud to serve as Ontario's newest military parachute training location.
Between our highly-experienced and credentialed team members, our years in operation, and our best-in-class facilities, Parachute Ottawa is uniquely qualified to provide training of the highest calibre to the Canadian Armed Forces – and we consider it a great privilege to do so.
Tactical Training
Every member of the Parachute Ottawa team of instructors, coaches and riggers is accredited by the CSPA (Canadian Sport Parachuting Association) and/or FAA (Federal Aviation Administration). Collectively, we have nearly 185,000 jumps, many of which our team members accrued during military service.
Our military parachute training programs are designed and developed in cooperation with different branches of the Canadian Military in order to meet each group's particular needs.
Up-to-date information and best practices

Freefall techniques (including BOC conversion)

Canopy control

Tactical flight training

Freefall training (day and night)

Canopy control (solo/group tactical approach, night jump)
Our Facilities
Parachute Ottawa possesses the infrastructure and equipment necessary to satisfy client requirements, including our C-130 Hercules-capable runways and private water access.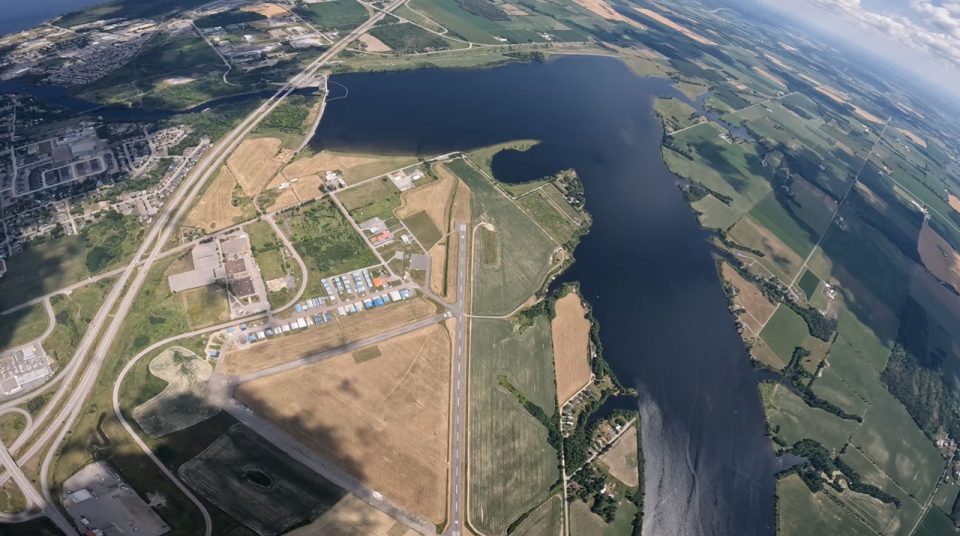 Location
Strategically located in eastern Ontario, our private dropzone is easily accessible from several Canadian Forces Bases, including CFB Trenton, CFB Kingston, and CFB Petawawa, as well as NDHQ.
Public airport accredited by Transport Canada

Indoor air-conditioned classroom

Private radio frequencies from Industry Canada for DZ operation

4,000' runway (accommodating variety of aircraft, inc C-130 Hercules)

Private hangar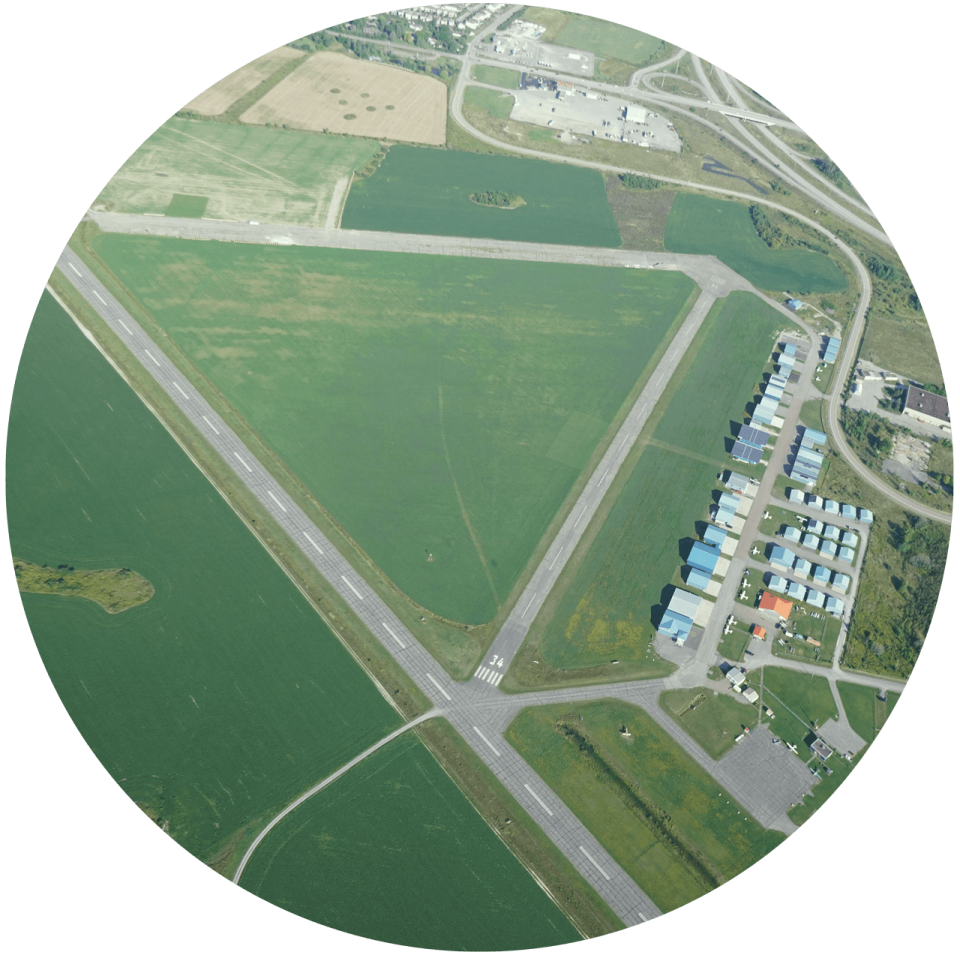 Landing Areas
Our airfield sits on 350 acres, with seven acres of dedicated landing space. As a historic WWII airport we have a triangular-shaped runway, permitting four directions for take off and landing.
Obstacle-free landing area

Separate landing area for students and advanced jumpers

Varied, confined landing areas

Water landing areas

Spectator space 50' from landing area
Equipment & Capabilities
Our on-site fuel capability enables us to efficiently manifest loads around the clock, as needed.  All of our aircraft pilots hold a current and valid Transport Canada/FAA pilot license.
Water jump recovery equipment

Rigs equipped with Skyhooks (flight characteristics similar to 9-cell CPS MS 280)

A Cessna C208B Grand Caravan - 16 passengers

Access to a Skyvan - 21 passengers

Access to a Twin Otter - 23 passengers

Access to a Sherpa - 32 passengers