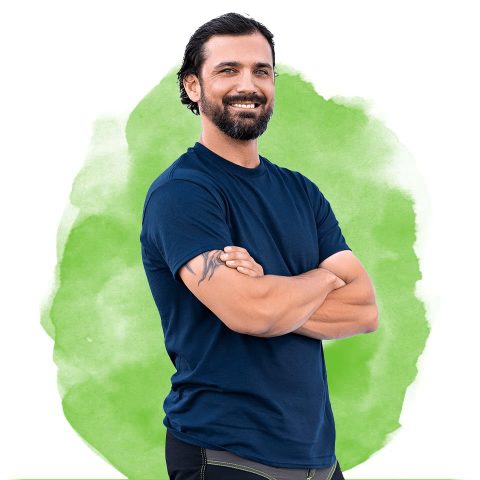 Military Instructor
417+ Total Jumps
How many years in the sport?
5
When you were a kid, were there any early activities that might indicate you'd one day become a skydiver?
Army cadets, BMX'ing, skateboarding.
What was the circumstance that led you to the DZ for the first time to make your very first skydive?
Work – the military got me out for my first jump. I always wanted to skydive, but in my 20s I was busy supporting a family and gone away a lot, so it wasn't until I jumped with the army that I gave it a shot.
What made you want to continue skydiving after your first jump?
Every part of it. The complexity and vast range of disciplines within the sport is something I didn't know anything about until I stepped into this world. The community is amazing. I love everything about every skydive – from the planning, exit, freefall, and canopy flight. Also, skydiving is like therapy for me. When I'm at the dropzone, my only focus is being present and focusing on my jumps and the people around me.
What's the best / most memorable skydive you've ever made?
Crew jump with Phil Sparrow.
What advice would you give to someone thinking about jumping for the first time?
Take the good out of every jump and never bring negative energy into the sport. It's a gift, for your body and mind, even the jumps that have to be repeated or don't go as planned, take the lessons learned and acknowledge that it was still awesome because you jumped out of a plane with your friends.